Art direction for Paco Rabanne
Paco Rabanne, renown fashion and fragrance house, presented an exhibition in the end of 2017 in Latin America, called "Dare to be different", where we worked closely with the brand, conducting the art direction and the communication design of the event. The "Pop Up" exhibition showcased the most iconic fashion and fragrance collections, drawing parallels between Francisco Rabaneda's vision of the brand as the founder and creator, and Julien Dossena´s reinterpration as Creative Director since 2013.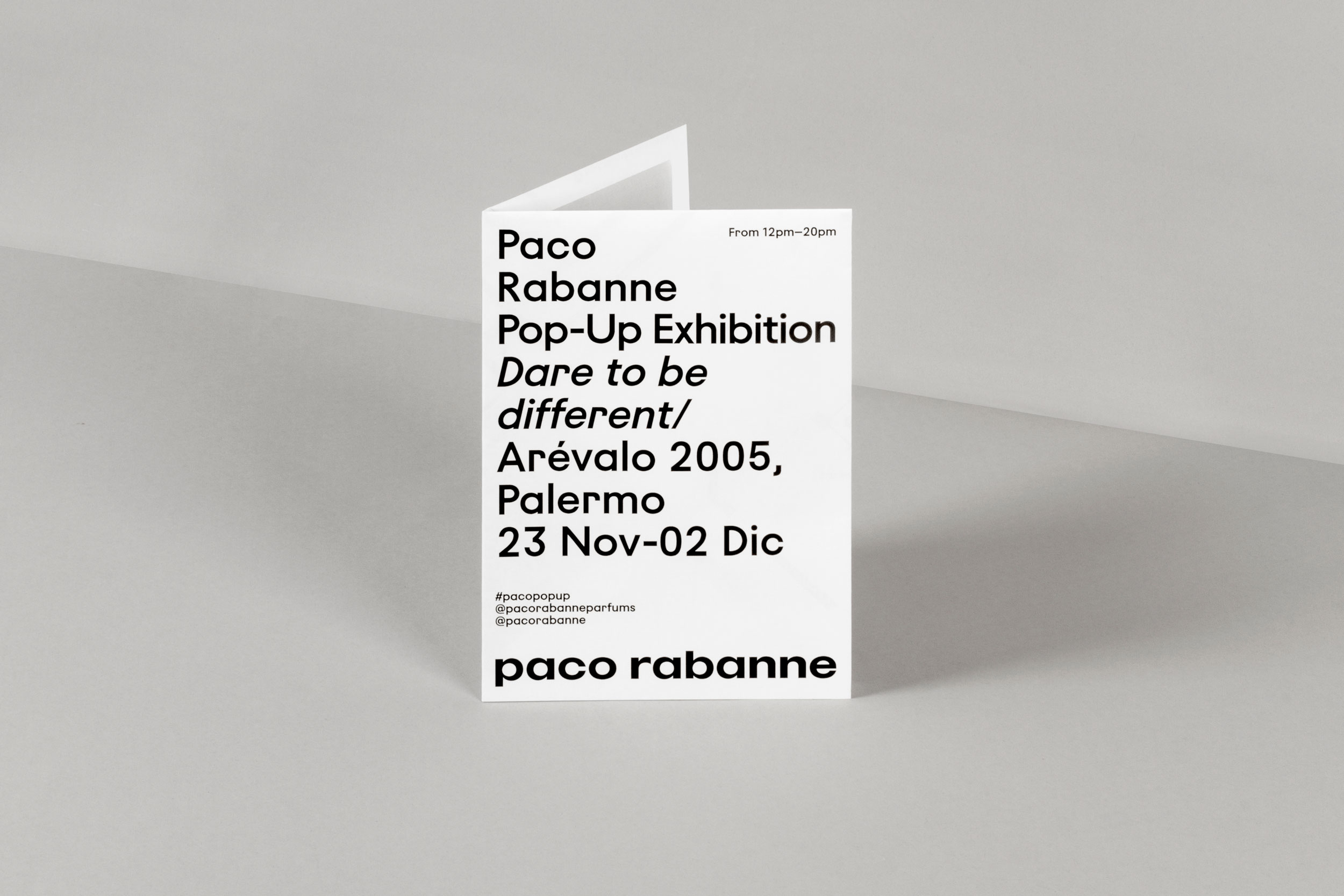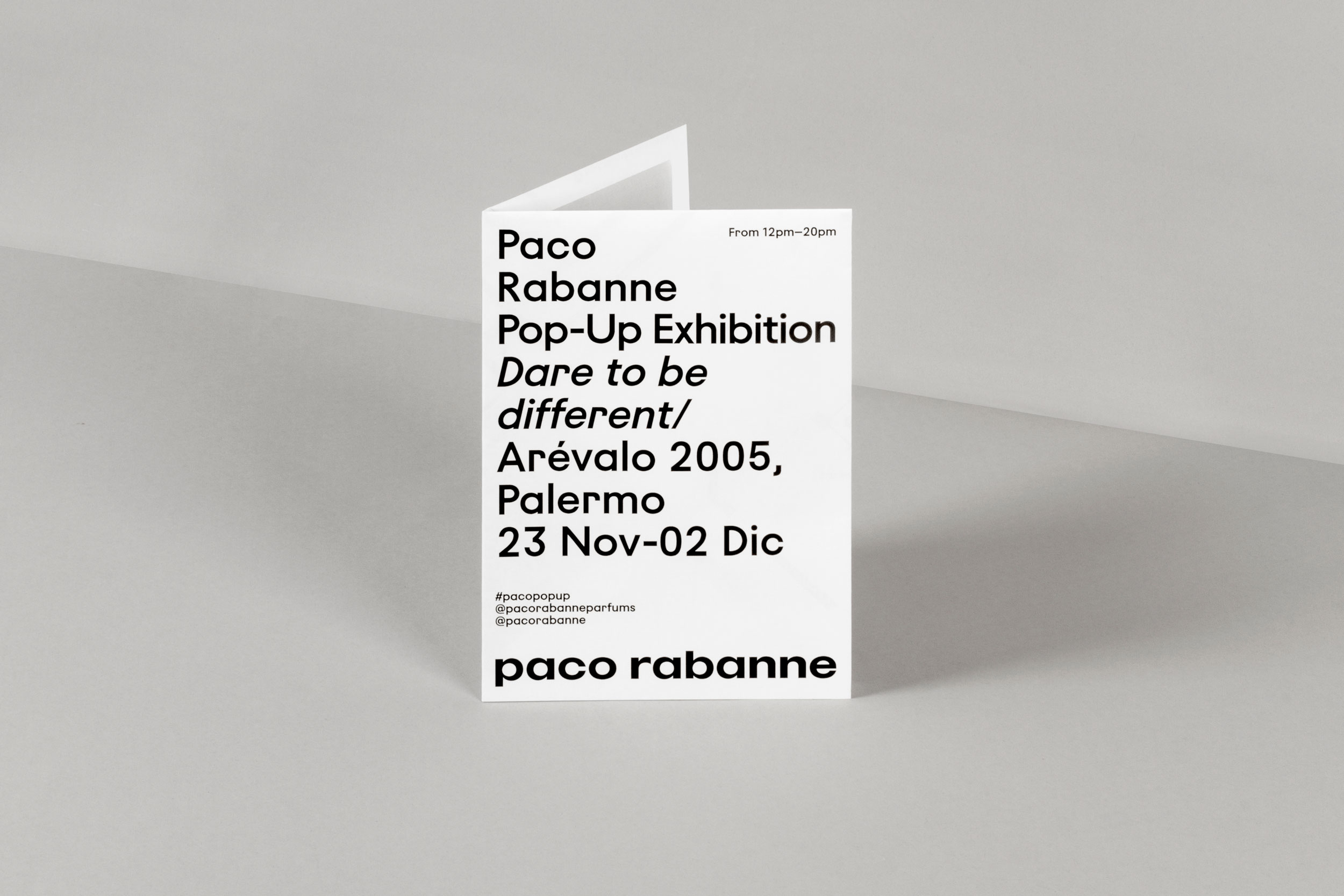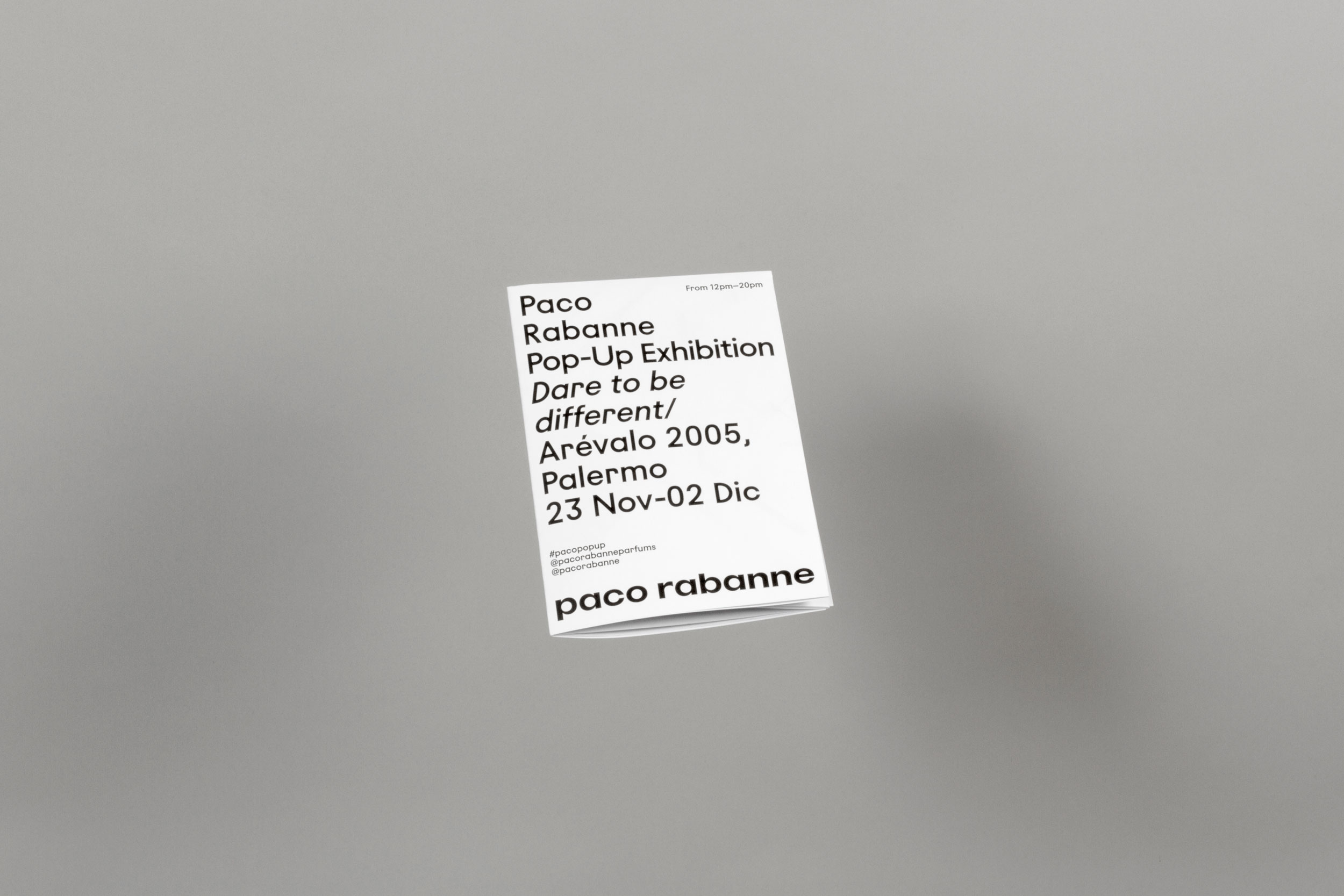 [unex_ce_button id="content_80tjmbvgo" button_text_color="#000000" button_font="light" button_font_size="18px" button_width="auto" button_alignment="center" button_text_spacing="1px" button_bg_color="#ffffff" button_padding="15px 60px 15px 60px" button_border_width="0px" button_border_color="#000000" button_border_radius="0px" button_text_hover_color="#999999" button_text_spacing_hover="1px" button_bg_hover_color="#ffffff" button_border_hover_color="#000000" button_link="https://www.noreste.studio" button_link_type="url" button_link_target="_self" has_container="1" in_column=""]Back[/ce_button]
Noreste is a graphic design and art direction studio, located in Barcelona.
We participate in projects where we can draw an attractive story for your brand.