Brand identity for Carles Carabí
Carles Carabí is an advertising photographer that contacted us to do his brand identity design. Based on characteristic photographic graphic elements, we created a promotional set of postcards showcasing his photos. 
We decided to work only with blacks and whites to give more prominence to the photographs, and to highlight the dynamism and emotion behind each of his images. The red line makes reference to the photographic optic, as well as giving a touch of contrast in a simple and subtle way.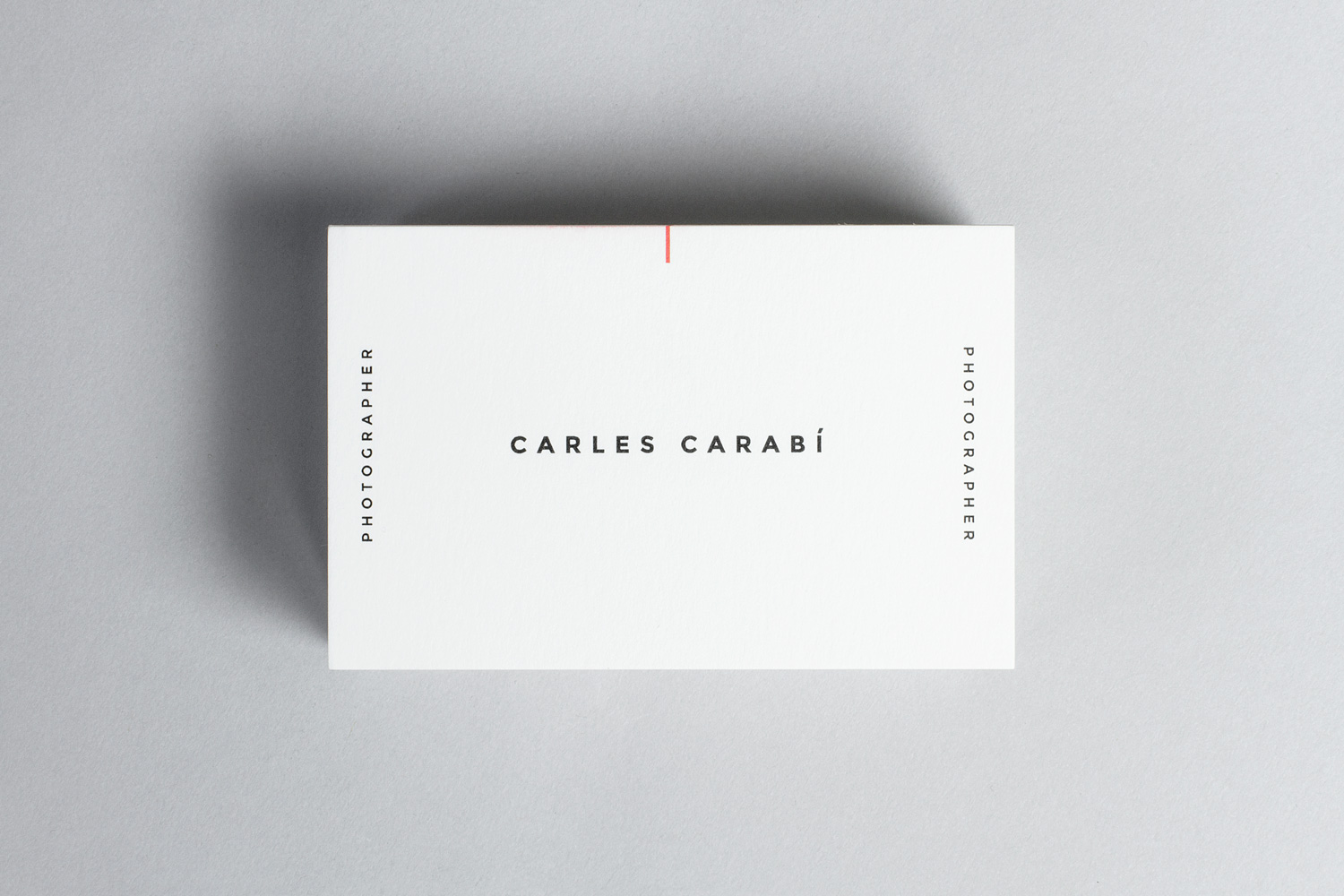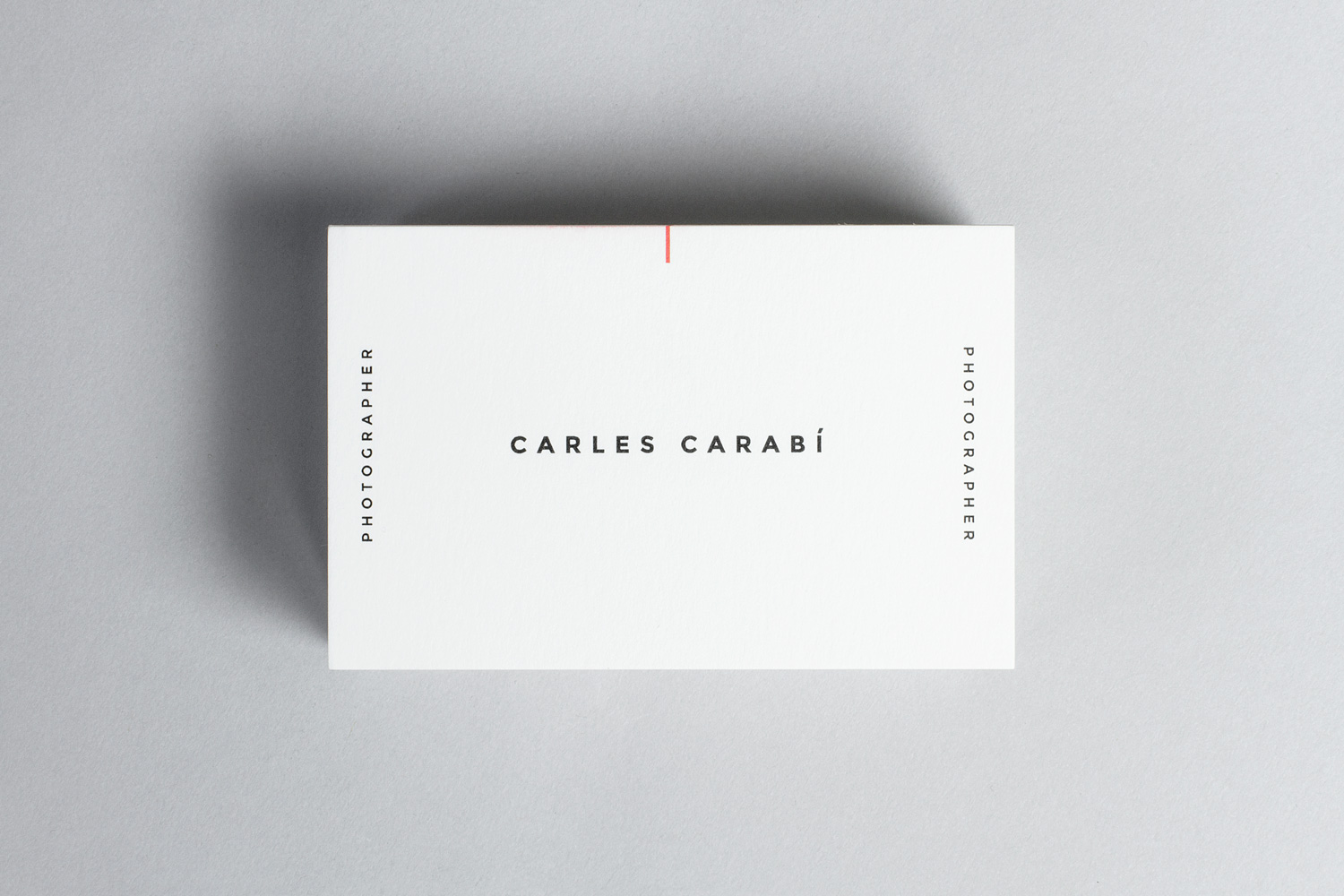 [unex_ce_button id="content_80tjmbvgo" button_text_color="#000000" button_font="light" button_font_size="18px" button_width="auto" button_alignment="center" button_text_spacing="1px" button_bg_color="#ffffff" button_padding="15px 60px 15px 60px" button_border_width="0px" button_border_color="#000000" button_border_radius="0px" button_text_hover_color="#999999" button_text_spacing_hover="1px" button_bg_hover_color="#ffffff" button_border_hover_color="#000000" button_link="https://www.noreste.studio" button_link_type="url" button_link_target="_self" has_container="1" in_column=""]Back[/ce_button]
Noreste is a graphic design and art direction studio, located in Barcelona.
We participate in projects where we can draw an attractive story for your brand.