Packaging design for Cairo
Label and packaging design for Cairo, a fragrance for Penhaligon's Trade Routes inspired from the exotic ingredients transported to London in the 19th Century.
The role of the fragrance in ancient Egypt was extremely important, from commonly used oils, or luxurious perfumes only used by the rich, to fragrance offerings to the gods. Each element used in this sumptuous composition, makes an ode to their "deeply-rooted perfume culture", their ambitious ingredients, and their iconic art history; that through a minimalistic and symbolic approach, tells you the story of "the sun of the ancient city, rising slowly over the citadel, like liquid gold that fills the sky".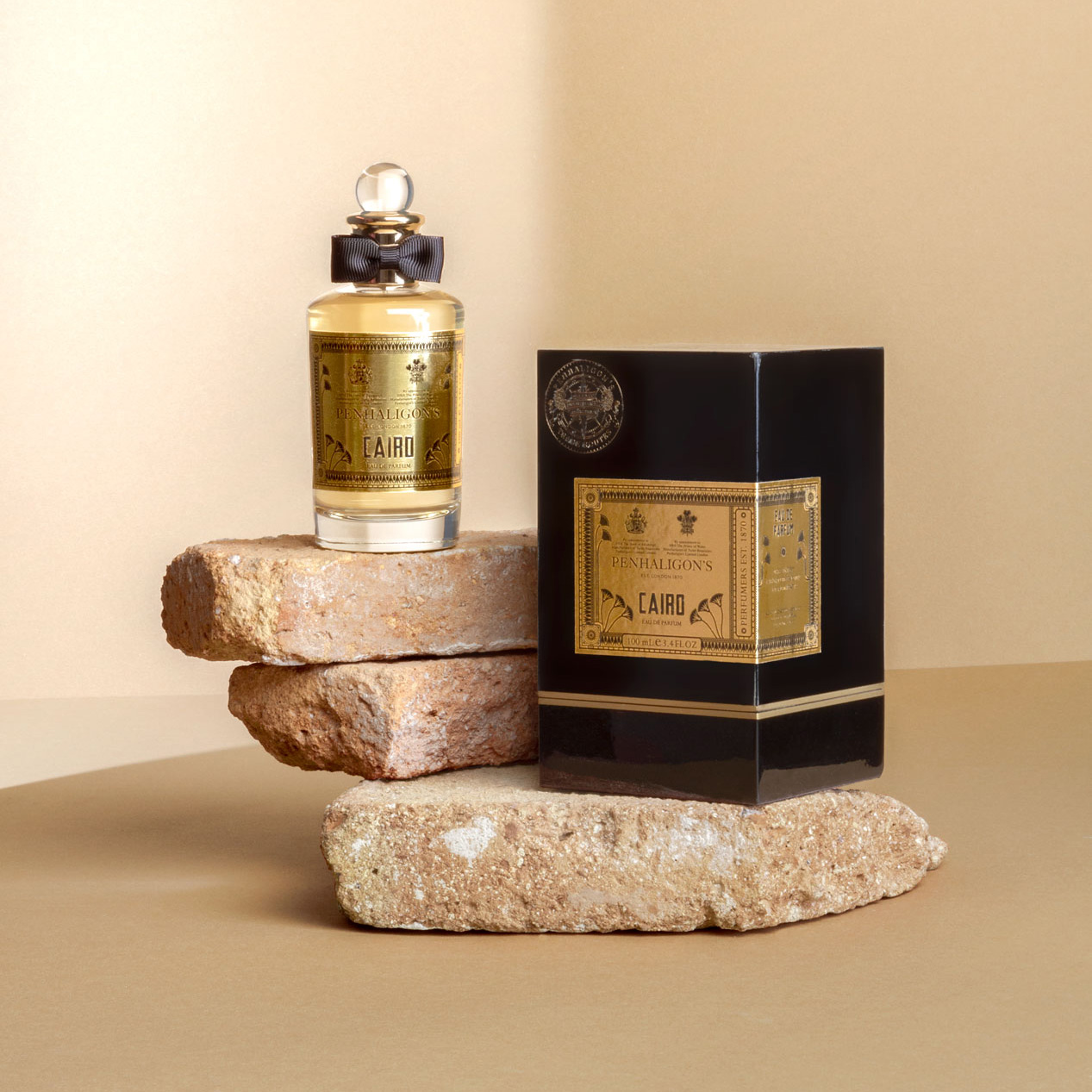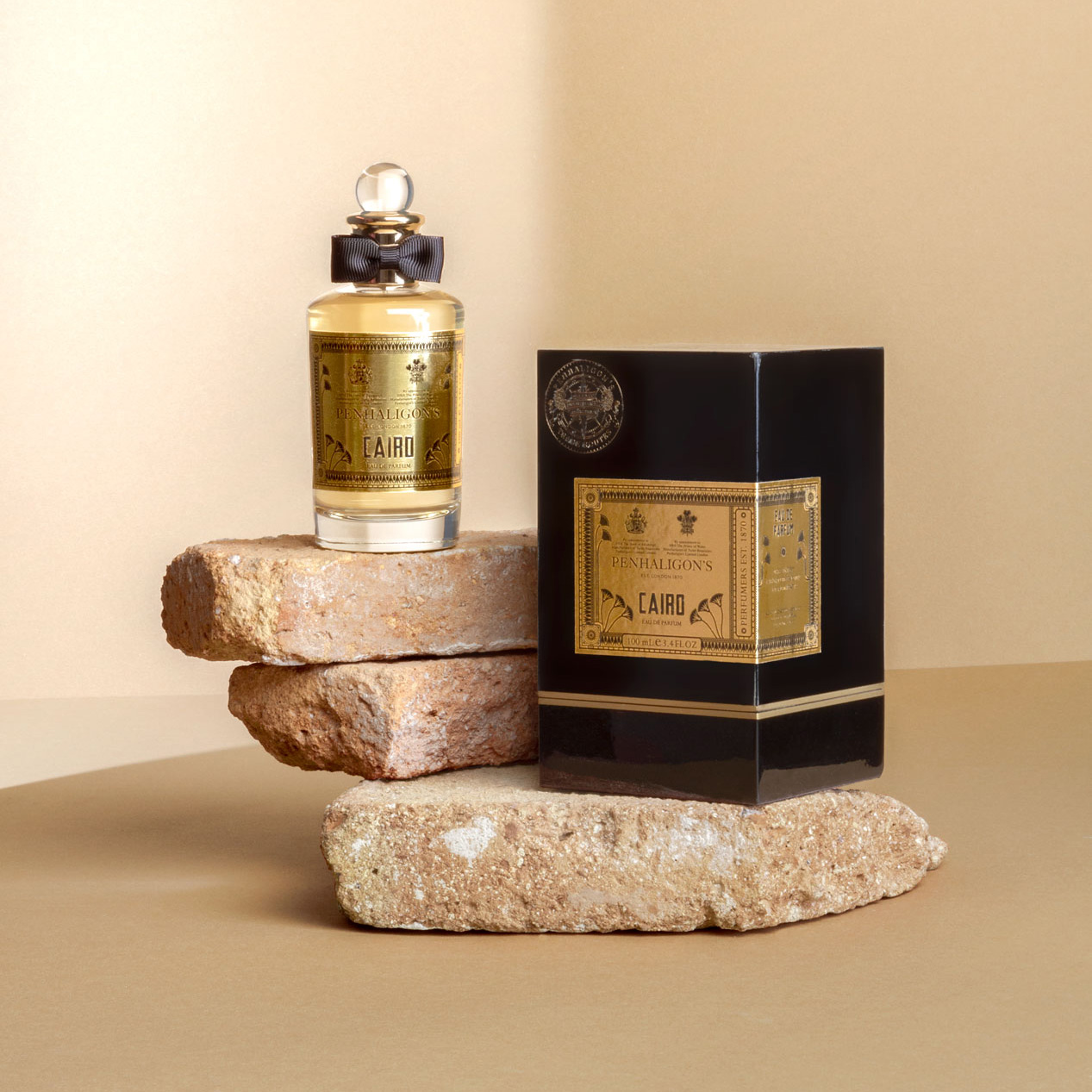 [unex_ce_button id="content_80tjmbvgo" button_text_color="#000000" button_font="light" button_font_size="18px" button_width="auto" button_alignment="center" button_text_spacing="0px" button_bg_color="#ffffff" button_padding="15px 60px 15px 60px" button_border_width="0px" button_border_color="#000000" button_border_radius="0px" button_text_hover_color="#999999" button_text_spacing_hover="1px" button_bg_hover_color="#ffffff" button_border_hover_color="#000000" button_link="https://www.noreste.studio" button_link_type="url" button_link_target="_self" has_container="1" in_column=""]Volver[/ce_button]
Noreste somos un estudio de diseño gráfico, packaging y dirección de arte en Barcelona.
Participamos en proyectos en los que podemos trazar una bonita historia para tu marca.