Margaux Rebourcet is a French artist, who chose to paint in gouache. Was discovered during France's first Covid-19 lockdown and published in the New York Times. She had just returned to her childhood passion: painting.

Translating into colourful, still lives new interior tales and synergies that quarantine has produced. Her paintings are quiet, vibrant and sometimes melancholic depiction of the quarantined lives, tuned down outdoors and unprecedented indoors. Inspired by the social media culture, where everything is staged to be contemplative and relatable, Margaux depicts the relationship of people and objects. She calls it "visual haikus of a casual life, mine and yours".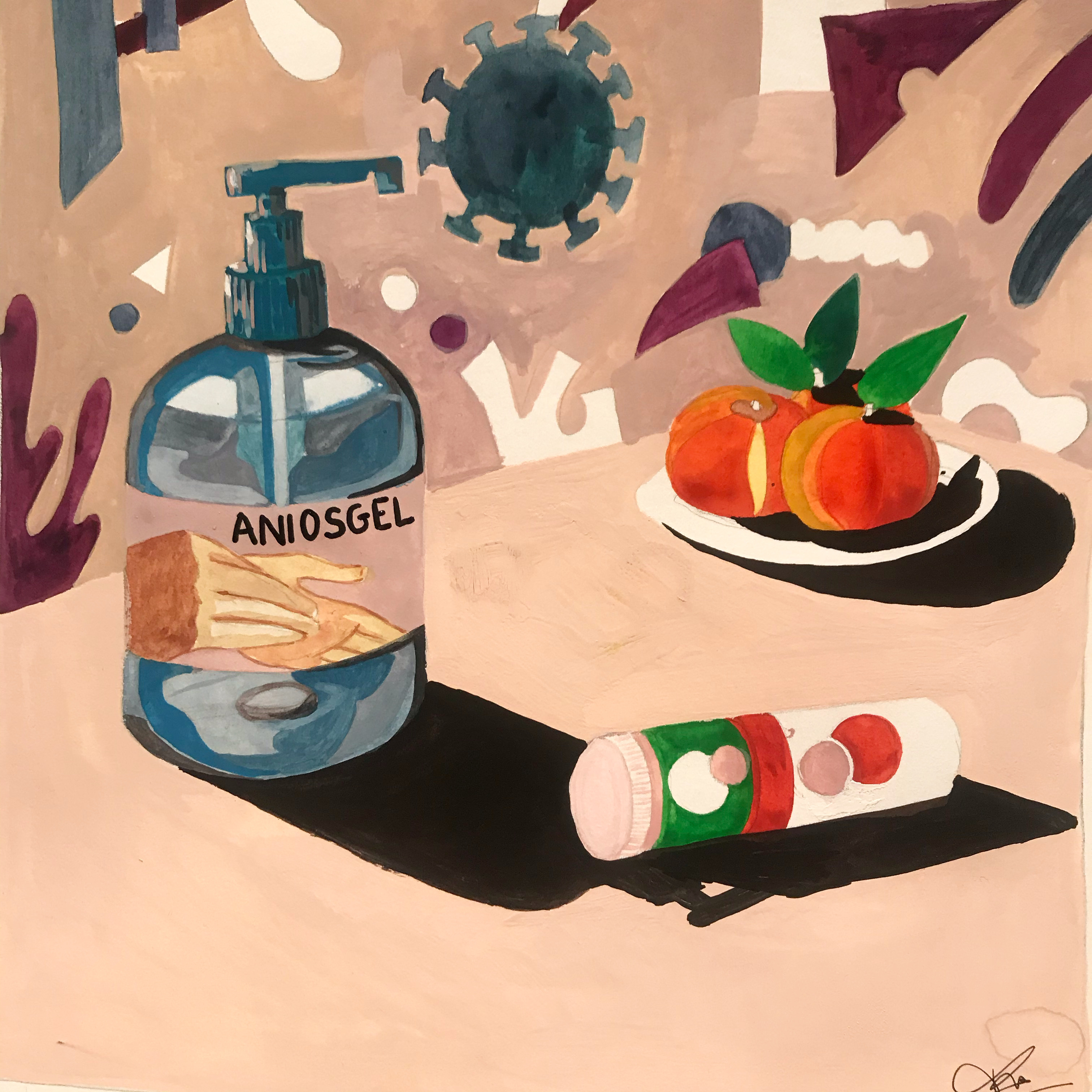 Nourished universe by her unconditional admiration for painters' techniques and sensibilities, such as Picasso in his early years, Matisse's virtuosity, Gauguin and the Dutch still lives.
She finds beauty in casual instants. A cup of tea, or clementines in the sun. Margaux invites you to pause for an instant to contemplate what surrounds you and how you feel.