Oskar Schlemmer was a German artist and choreographer known for both of his paintings and for his ballet productions. His work "The Triadic Ballet" (1922), reflected Schlemmer's interest in the convergence of colors, shapes and human movement.
"If today's arts love the machine, technology and organization, if they aspire to precision and reject anything vague and dreamed. This implies an instinctive repudiation of chaos and a desire to find the appropriate way for our times," he said once.
Born on September 4, 1888 in Stuttgart, Germany. Studied design and fine art as a young man.

Injured during his service in World War I,

Oskar Schlemmer

returned to his hometown in 1916. There he helped update the study plan of the Stuggart Academy of Fine Arts. Also tried to get Paul Klee to be named a member of the faculty.

Continued teaching at the Weimar Bauhaus by Walter Gropius before the advent of the Nazi regime in the early 1930s. During the following decade, the artist's life was drastically altered by Nazi restrictions.

Forced to make a living by working in a lacquer factory and painting portraits and traditional landscapes.

Schlemmer died on April 13, 1943 in Baden-Baden, Germany.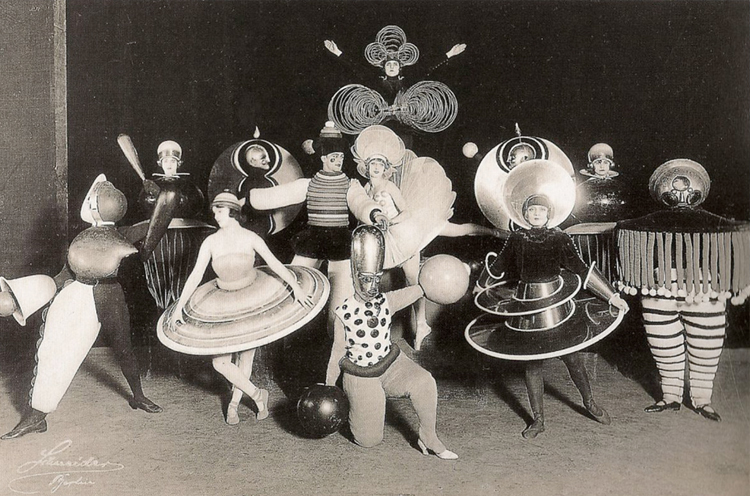 Currently, his works are in the collections of the Museum of Modern Art in New York, the National Gallery in Washington, D.C., and the Albertina in Vienna, among others.
His work seduced later artists like David Bowie, especially in the British stage like Ziggy Stardust. The image of Bowie that the magazine 'Time' chose for its cover when the musician died reflects the influence of the designer of the Bauhaus.